This October The Canadian National Institute of the Blind launched it's CNIB Phone it Forward campaign, and Hercules SLR and Group of Companies was excited to be a part of it.
Many people don't realize the tremendous impact modern smartphones have in the lives of individuals who are blind. Today, accessible smartphone apps make it possible for people who are blind to do all kinds of things that may have seemed challenging before.
Modern smartphones allow people who are blind to:
Read prescription labels and take medication safely
Recognize the faces of loved ones
Access emergency assistance from sighted volunteers
Travel safely alone using GPS
And do hundreds of other day-to-day tasks most of us take for granted
Did you know?
All smartphones now offer built-in "voice over" technology, which reads aloud everything that appears on the phone's screen so that a person who is blind can access it.
The need is overwhelming
Despite how life-changing smartphones can be for people who are blind, many people with sight loss still don't own one – at least not one that's advanced enough to help them in their daily lives.
For some people, it's hard enough to make ends meet, let alone purchase the latest smartphone.
The CNIB Phone it Forward campaign is a really easy way to get unused smartphones into the hands of those who need them – it literally will change their lives.
The Hercules Group of Companies, Hercules SLR, Spartan Marine and Stellar Industries, are proud to be collaborating with the CNIB Phone it forward campaign, and will be stocking the envelopes at all our stores. If you want to donate a smartphone, call into any of our stores and pick one up. The leaflet included contains all the information you need.
In return for the donation of your old smartphone, you will receive a tax receipt for it's value. When you register your phone they will tell you what it is.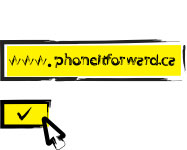 Register Your Donation
Donate today. Follow the steps to get a tax receipt quote for your smartphone donation and fill out the required information forms to register your donation.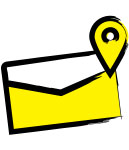 Pick Up An Envelope
Pick up a prepaid Phone It Forward donation envelope from one of our sponsors, the Hercules Group of Companies, Hercules SLR, Spartan Marine, Wire Rope Atlantic and Stellar Industrial, at a wide variety of locations across Canada.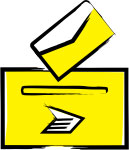 Send In Your Donation
Pack your smartphone donation and the required, signed documents generated in the registration process, in the envelope and drop in any Canada Post mailbox.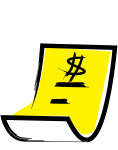 Receive Your Tax Receipt
When your device is received and evaluated to confirm it matches the information provided to us, we will send out your tax receipt.
We look forward to seeing you in our stores!